No review yet, but still.
This is kinda special episode: places 1-5 are all MANSORY tuning company cars - the worst one. Last one (0) - by another tuner.
What the've done with these beautiful cars is horrendous! Main problem - lack of taste and sense of style. And these exhaust pipes...
5. Aston Martin
- Cyrus
Mmm carbon and a fuckin' square bucket.
- V8 Vantage/DB9
You should see the back and in diffrent color.
4. Bentley
- Vitesse Rose
Nuff said.
-Continental GT/ any other
In diffrent colors is not that bad, but the exhaust pipes kill me hard.
3. Bugatti Linea D'oro

Gold, so much gold. Interior is even worse.
2. Porsche
- Cayenne Chopster
When you fit difftent wheels and make the paint look less gay it looks better than the standard one.
- Panamera
You know this fella.
1. Range Rover Sport
OMG they've killed the royality of this car so badly.
0. ASMA Perfectus SLR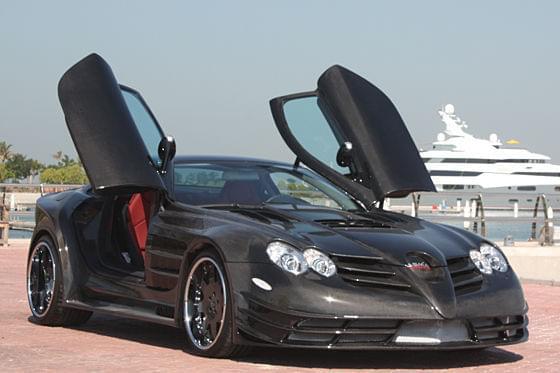 :) IT FITS THE NAME SO PERFECTLY!
Anyone?
Oh forgot about
Merc Mclaren SLR
Renovatio.
Main problem - too much gold and the scary interior.