BTW thanks for the love in the comments. <3
Audi TT / TTS / TTRS
Previous generation looked awful in my opinion - like a grown frog. But the new one actually looks very neat.
TT RS
Audi Quattro
Probably best rally car ever (alongside with Lancia Delta Integrale)
Rally version
Audi Quattro 2010 Concept
I normally don't feature concepts, but Audi actually doesn't have many good looking car, so...But the concept looks incredible, hope it will be a worthy succesor for a legend above.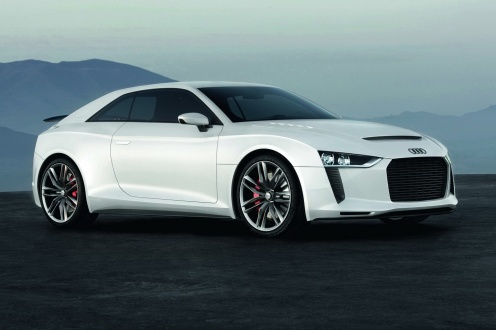 Audi S5 / RS5
It looks almost the same as the rest of Audi's. Almost. It's slimmer, agressive styled and with big wheels.
RS5. Grrr I'm mean!
Audi R8/ R8 Spyder
Great car, definitely the best looking Audi ever made. Hands down.